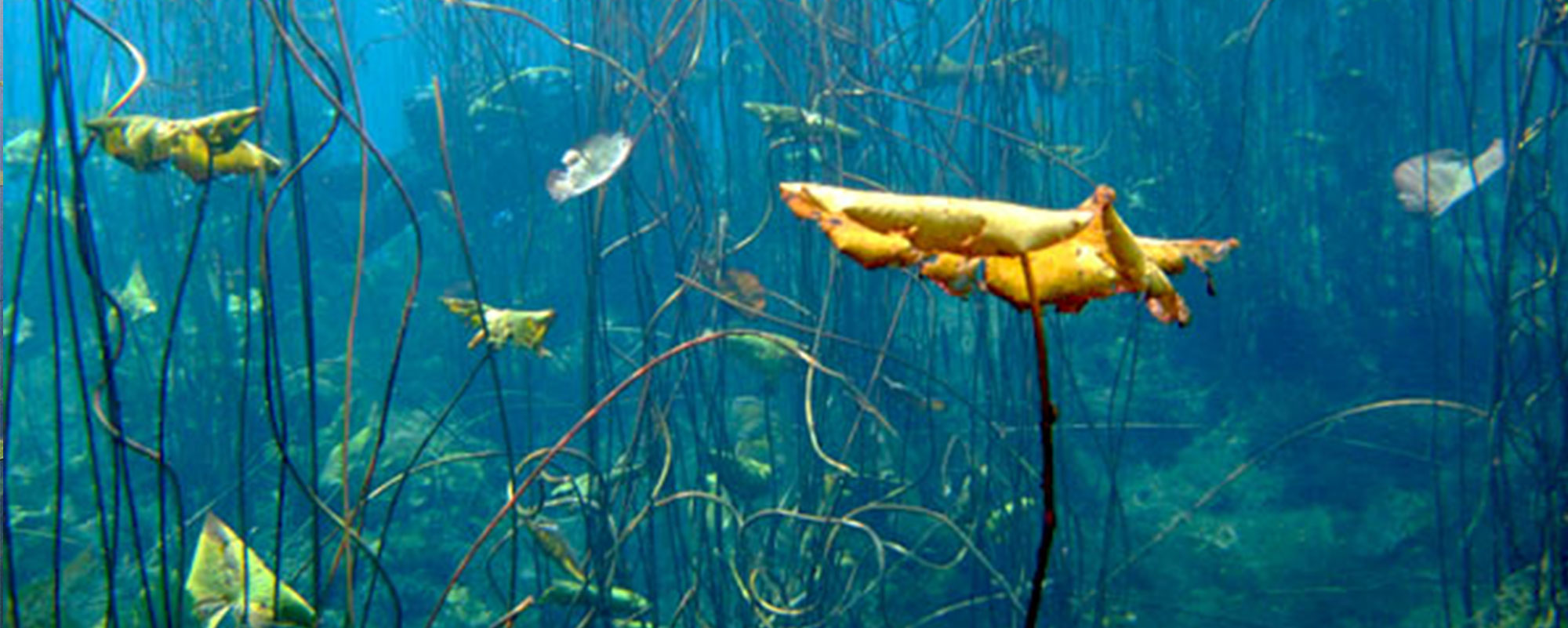 Crystal clear water, floating water lilies, and a fresh water bed of broad-leaved plants are what creates the fairy tale called Marico Oog. This place of magical beauty is home to various fish species, crab and fresh water eels. 
Leave early Friday after work, unpack, set up tents and camp at this fairytale dive site. We spend a relaxing day exploring the wonders of this famous inland dive site. We supply the Breakfast & the famous Scubaversity Potjie on Saturday night. 
The facilities are basic (because there are no appliances, cutlery and toilet paper) so please bring out the usual camping equipment, chairs, tents, lamps etc. We'll supply the Breakfast and the infamous Potjie on Saturday night. All you'll need is your own snacks, drinks & alcohol and toilet paper.
Marico is renowned for its excellent visibility and lush underwater vegetation and is currently rated as the most scenic of all inland dive sights.  We'll be running a few courses on this trip too (see below).     
TRIPS 2019:
| | |
| --- | --- |
|  DATE |  NIGHTS |
|  August 23 - 25, 2019 |  2 |
2019 RATES:
| | |
| --- | --- |
|  COURSE |  PRICE |
| |  R 3 350.00 |
| |  R 2 850.00 |
| |  R 2 850.00 |
| | |
| --- | --- |
|  ACCOMMODATION |  PRICE |
|  Chalet 1 [1 Double Bed, 1 Three Quarter Bed, 1 Bath, 1 Kitchen (not stocked), 1  Refrigerator] per weekend |  TBC |
|  Chalet 2 [1 Double Bed, 3 Single Beds, 1 Bath, 1 Toilet, 1 Kitchen (not stocked), 1  Refrigerator] per weekend |  TBC |
|  Chalet 3 [1 Double Bed, 1 Shower, 1 Kitchen (not stocked), 1 Refrigerator] per weekend |  TBC |
|  Camping |  TBC |
|  Caravan |  TBC |
| | |
| --- | --- |
|  ADDITIONAL COSTS |  PRICE |
|  Day Fee (per person per day) |  R 80.00 |
|  Vehicle Fee (once-off) |  R 20.00 |
|  Full Dive Gear (BCD, Regulator, Tank) Rental per day |  R 225.00 |
|  Equipment Rental per day |  R 75.00 |
|  Air Fill per Tank |  R 75.00 |
|  Scubaversity Meal Package (2 Breakfasts and 1 Dinner) |  TBC |